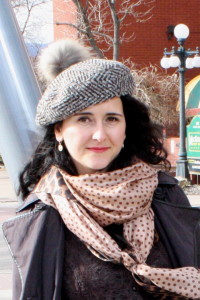 I am a historian of modern Europe. In my research and teaching, I am especially interested in urban life and popular culture in Eastern Europe during the twentieth century.
I am currently an affiliated scholar at the Institute of Advanced Study at the University of Minnesota – Twin Cities. I hold a PhD in modern European history from the University of Illinois at Urbana-Champaign. I earned Master's degrees from New York University and Central European University, as well as a BA from Smith College.
My book, Metropolitan Belgrade: Class and Culture in Interwar Yugoslavia, is forthcoming from the University of Pittsburgh Press in June 2018. I am also the author of Sleater-Kinney's 'Dig Me Out', published by Bloomsbury Academic Press in 2016 as part of the 33 1/3 Series.