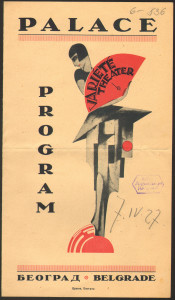 My book, Yugoslav Metropolis: Popular Culture, Urban Life, and the Making of a European Capital between the Two Wars, is under contract with the University of Pittsburgh Press and will appear in the Pitt Series in Russian and East European Studies and the Culture, Politics, and the Built Environment Series.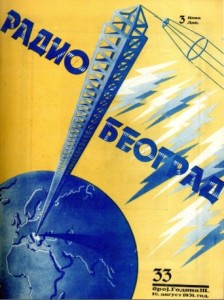 Yugoslav Metropolis is a socio-cultural history of entertainment in Belgrade during the 1920s and 1930s. It argues that foreign popular culture played a central role in the formation of European middle class society in the capital city of unified Yugoslavia. In the decades following the Great War, the state's middle class leaders grappled to define the parameters of national culture but, at the same time, consumed a palate of the arts and entertainment from beyond Yugoslavia's borders. They interpreted popular culture like film, jazz, and cabaret as a symbol of European metropolitan modernity and accommodated it as component of bourgeois refinement. Middle class urbanites promoted foreign entertainment in Belgrade with financial investment, loose municipal regulation, and an urban redesign project that segregated a leisure district in the city center. This, however, marginalized Yugoslav performers, lower class establishments, and everyday patrons from urban life. It also undermined the state's pledge of economic protectionism and showed that middle class interests took precedence over national concerns. Yugoslav Metropolis suggests that the Europeanization of Belgrade's bourgeois society came at a cost to working class culture and the Yugoslav entertainment industry.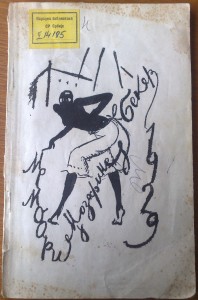 My research has been supported by the Institute for Advanced Study at the University of Minnesota – Twin Cities, the Fulbright Institute of International Education, the Henson Anderson Bunch Fellowship, the Department of History at the University of Illinois at Urbana-Champaign, and two Foreign Language and Area Studies fellowships from the Russian, East European, and Eurasian Center.
Several articles have emerged from this project. "National Capital, Transnational Culture: Foreign Entertainment in Interwar Belgrade" appeared in 2015 in a special issue of East Central Europe edited by John Lampe and devoted to Belgrade during the interwar years. Godišnjak za društvenu istoriju published my article "Re-Contextualizing Entertainment in Interwar Culture in Belgrade" in 2014. I was awarded the Joseph Ward Swain Publication Prize for "Municipal Regulation of Entertainment in Interwar Belgrade," published in Istraživanja in 2013.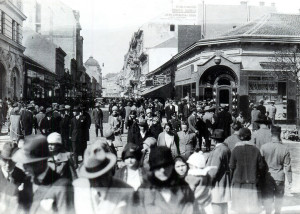 I've presented portions of this project at meetings of the Association for Slavic, East European, and Eurasian Studies, American Historical Association, Urban History Association, and Berkshire Conference on Women Historians, as well as at the Pleasures of Backwardness: Consumer Desire and Modernity in Eastern Europe conference hosted by the University of California – Berkeley, the North Louisiana Collegium of Historical Studies, the Harriman Institute at Columbia University, the Wilson Center's (now sadly defunct) Junior Scholars' Training Seminar, and the Mid-Size City Colloquium at the University of Ghent.
A short interview about this project (in BCS) can be found here.